THE EAR INSTITUTE OF TEXAS PROVIDES Neurology treatment
Under the guidance of Dr. Nancy Burt, our neurology team specializes in the medical treatment of neurological disorders in adults and teens. Many of our testing procedures, such as a EMG (electromyography) nerve condition study, or a VNG study of your eye movements, are conducted onsite in our office. Often patients receive same day or next day results.
Convenient scheduling with appointments in two weeks or less.
If you suffer from headaches, seizures, or other debilitating conditions, you can be seen by our neurology team quickly. Appointments are scheduled in two weeks or less. For patients who need immediate care for conditions such as BOTOX® for headaches, our appointment availability helps patients find relief faster.
Specializing in balance, vestibular and dizziness disorders, epilepsy, headaches, seizures, dementia and carpal tunnel.
Below are just a few of the neurology conditions our team treats: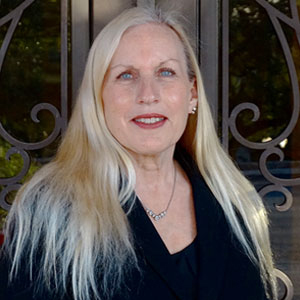 About neurologist Nancy Burt, MD.
Dizziness/Vertigo
Gait Imbalance
Neuropathy
Carpal Tunnel Syndrome
Migraines/Headaches
Seizures/Epilepsy
Strokes/TIA
Parkinson's Disease
Alzheimer's Disease/Dementia/Mild Cognitive Disorder
Trigeminal Neuralgia
Concussion
Neurologist Nancy Burt grew up in Omaha, NE. She received her first degree in Medical Technology from the University of Nebraska and worked in research in the Pathology, Pharmacology and Biochemistry departments. She then received a degree in education and taught a home-bound student as well as served as a substitute teacher. She then went to medical school followed by a Neurology Residency at the University of NE Medical Center.
Dr. Burt has been a Neurologist since 1999, focusing her neurology practice on dizziness and headaches. She also treats balance, vestibular and dizziness disorders, epilepsy, headaches, seizures, dementia and carpal tunnel.
Dr. Burt settled with her family to San Antonio January 2011. When not at work, she can be found spending time with her children and grandchildren.
Our staff is available to take your calls Monday through Friday from 8:00am – 5:00pm.
You are also welcome to drop in to set up an appointment during normal office hours. To schedule an initial appointment with one of our audiologists, you may give us a call directly at
(210) 696-4327 (HEAR)
. We look forward to hearing from you! "
Better HEARing for a better life.
"