Hearing Institute of Texas
Here at the Hearing Institute of Texas, we offer a wide range of services to meet the diverse needs of our community. Not only do we serve those who have hearing loss and seek treatment, but we also offer preventative services for those who want to maintain their hearing ability far into the future. The following are a few of the services we offer to meet the array of needs among our patients.
We combine the best of remote, phone and in person services to help you get the hearing aids you need. From scheduling to screening, to the patient consultations, fittings, and repairs, we've optimized our use of the internet and phone to minimize the number of in office visits and maximize patient satisfaction to ensure your health and safety. We follow all guidelines and protocols. Feel free to give us a call or send us a message before coming into the office, and we will go over safety guidelines.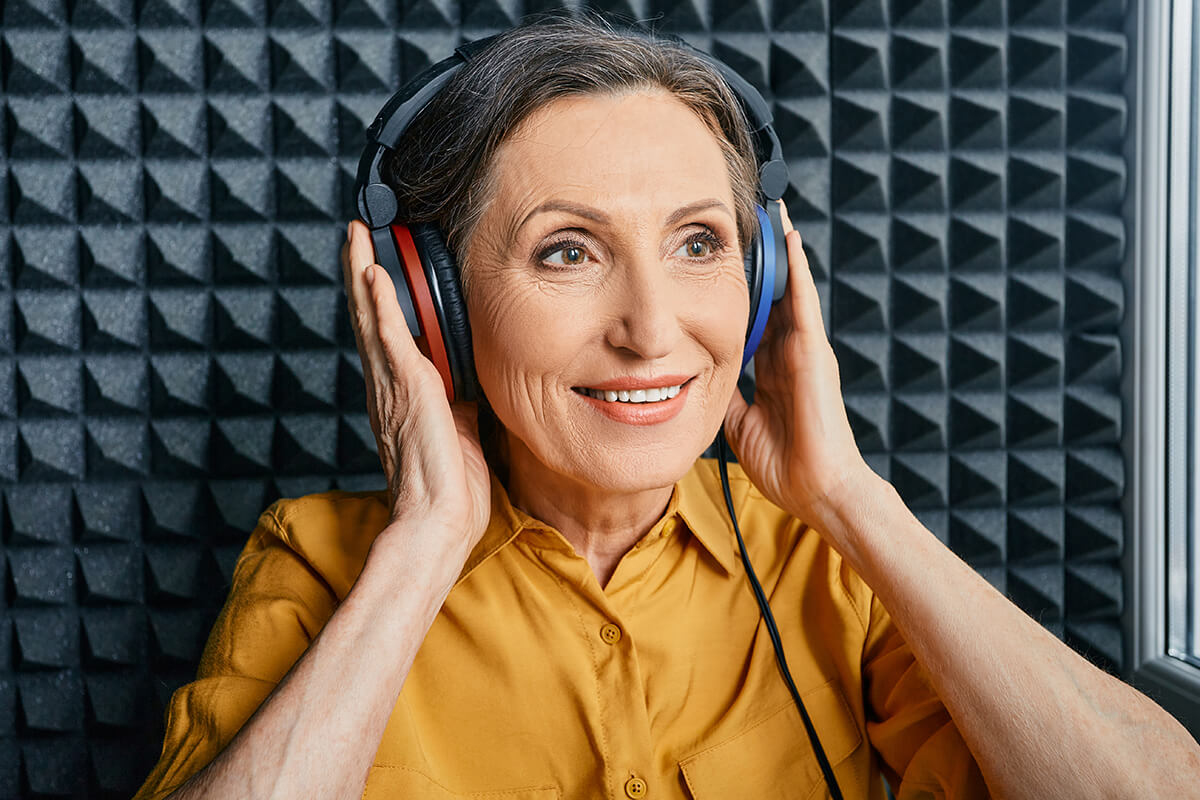 The first step on the path to treatment is to establish a baseline of hearing ability. Some who have minimal hearing loss will benefit from understanding the current level of hearing ability. Our comprehensive hearing exams assess your ability to hear pure tones, as well as speech recognition. The most common form of hearing test involves playing a range of tones and different volumes to determine the threshold at which you are able to recognize sound. By simply gesturing to indicate that you have registered a sound, we can identify the limit of hearing ability. This reading is registered in an audiogram to chart which types of sounds are the most difficult for you to hear. This test is simple, quick, and totally painless, making it easy to embark on the process of hearing treatment when it becomes necessary.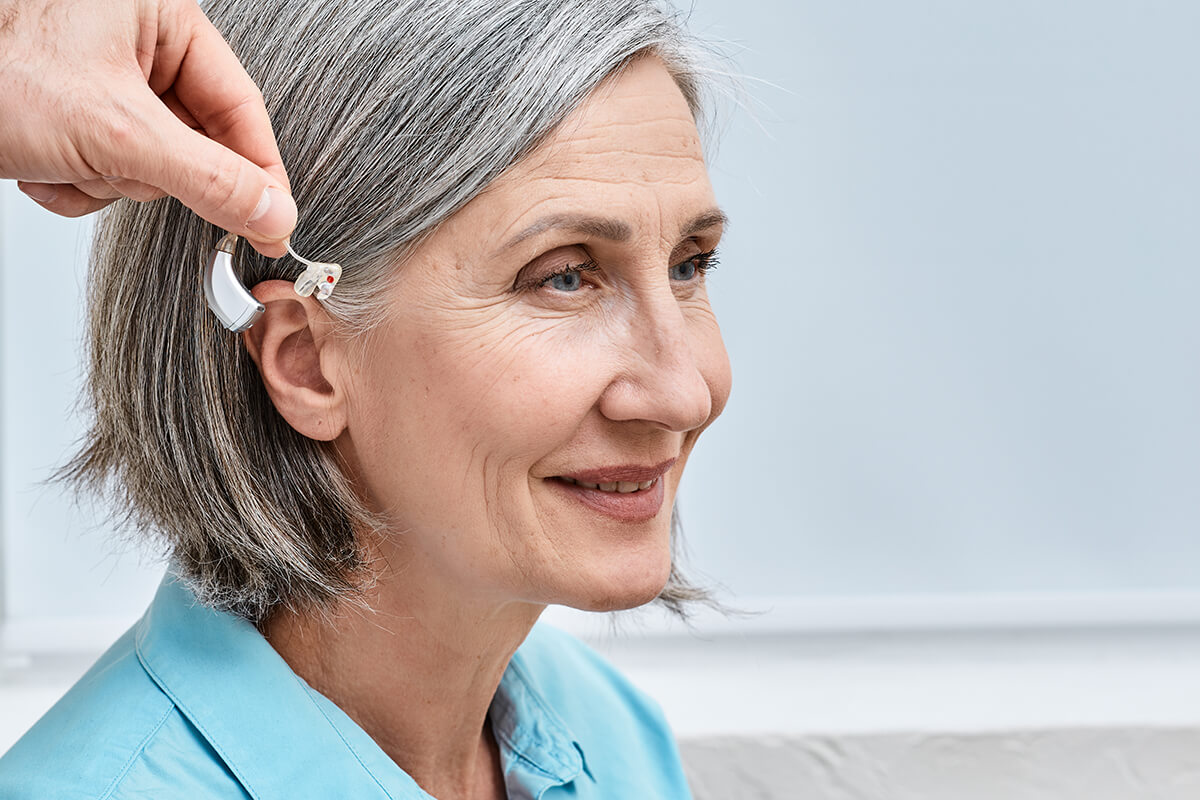 Once it has been determined that you would benefit from hearing assistance, we will guide you through the process to find the right hearing aids for your needs. No two pairs of hearing aids are the same, so we will consult with you about the benefits offered by a range of aids. Once an appropriate set of hearing aids has been determined, we can work with you to fit the aids to your ear and to offer training in the proper method to insert and remove your aids. During this fitting, we will also describe the right steps you can take to make sure your aids last long into the future, including appropriate cleaning and maintenance you can do at home.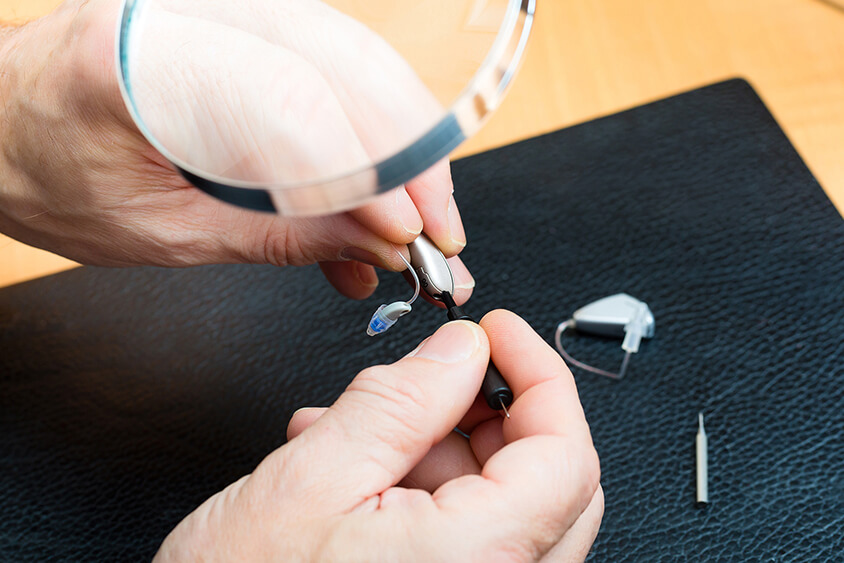 In the event that something happens to compromise the functionality of your hearing aids, we are here to help. We can assist you to perform some tasks on your own, such as replacing a battery. For other services, we may prompt you to bring in your hearing aids to diagnose the problem. In some cases, we can perform hearing aid repair in house, and we may be able to perform basic fixes while you wait. In other cases, we will need to send your hearing aids to a certified repair technician or manufacturer. In each case, we will make sure that your hearing aids remain durable long into the future.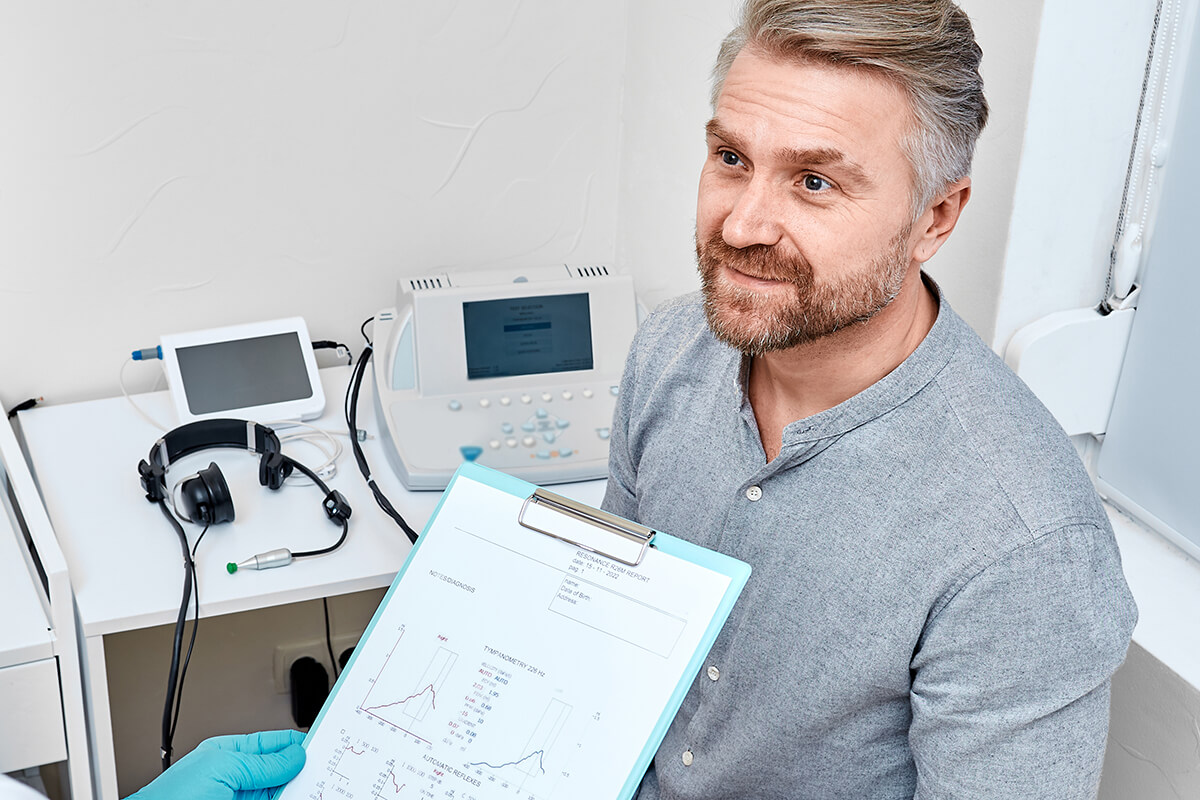 Many people come to us for assistance not only with hearing loss but also with tinnitus. This condition is a persistent sound registering in your ears that does not have a source out in the world. Commonly understood as "ringing in the ears," the sounds of tinnitus may include a sustained tone or other sensations such as whirring, buzzing, clicking, or rushing. Tinnitus is usually associated with hearing loss, and many forms of tinnitus can be treated through hearing aids. One of the common forms of treatment is to amplify a sound in the ears that cancels out the sound of tinnitus, in effect masking the tinnitus and giving you relief. Some hearing aids can also provide habituation technology to treat tinnitus, even when hearing loss is not present.
The ears are a crucial piece of the balance puzzle. With the help of the Ear Institute of Texas, which has physician experts in diagnosis and treatment of dizziness, we can address balance problems in most instances. Our battery of testing involves objectively measuring not only auditory but also vestibular and balance function. Treatment of hearing loss has also been shown to have benefits in improving balance and equilibrium, and thus reduce risk of falling (which is particularly dangerous in the elderly).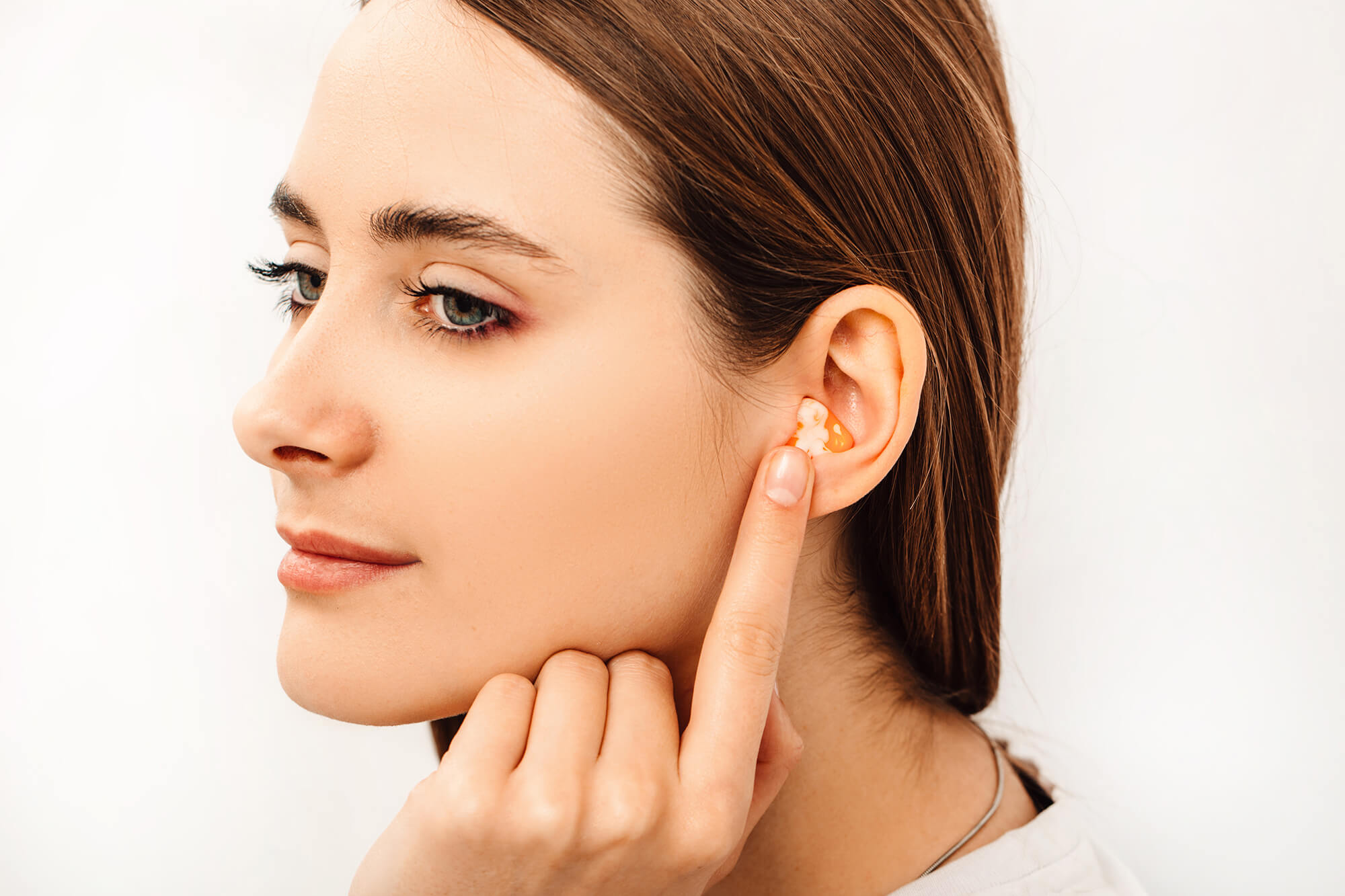 Custom Hearing Protection
Many people come to us seeking customized hearing protection that enables you to hear the necessary sounds, such as the human voice, while attenuating the damaging frequencies and volumes that put your hearing at risk. Those who work in noisy places and performing musicians are among our valued patients for custom hearing protection, and we will work to find solutions that enable you to perform your activities while also preventing further hearing damage.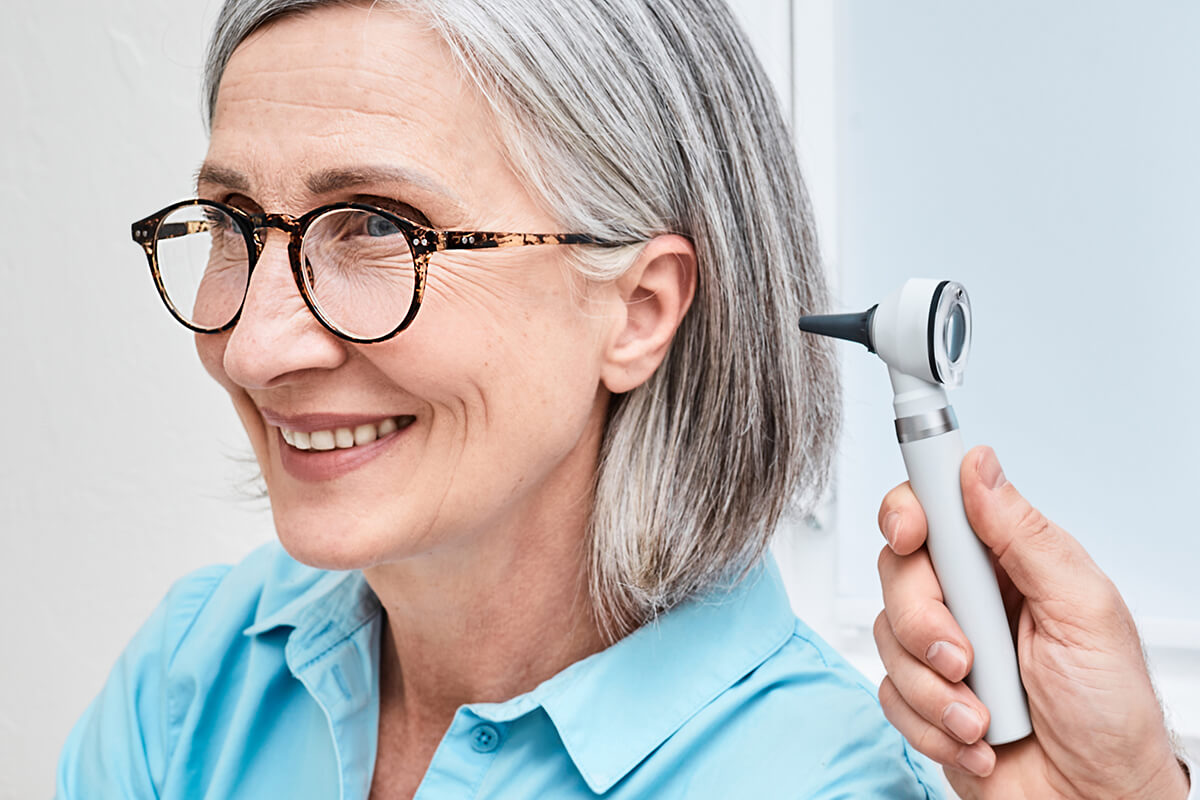 We can assist in the safe removal of ear wax in most situations. In the event you have impacted ear wax that may require medical attention, we may offer and quickly arrange for you to see a provider at Ear Institute of Texas.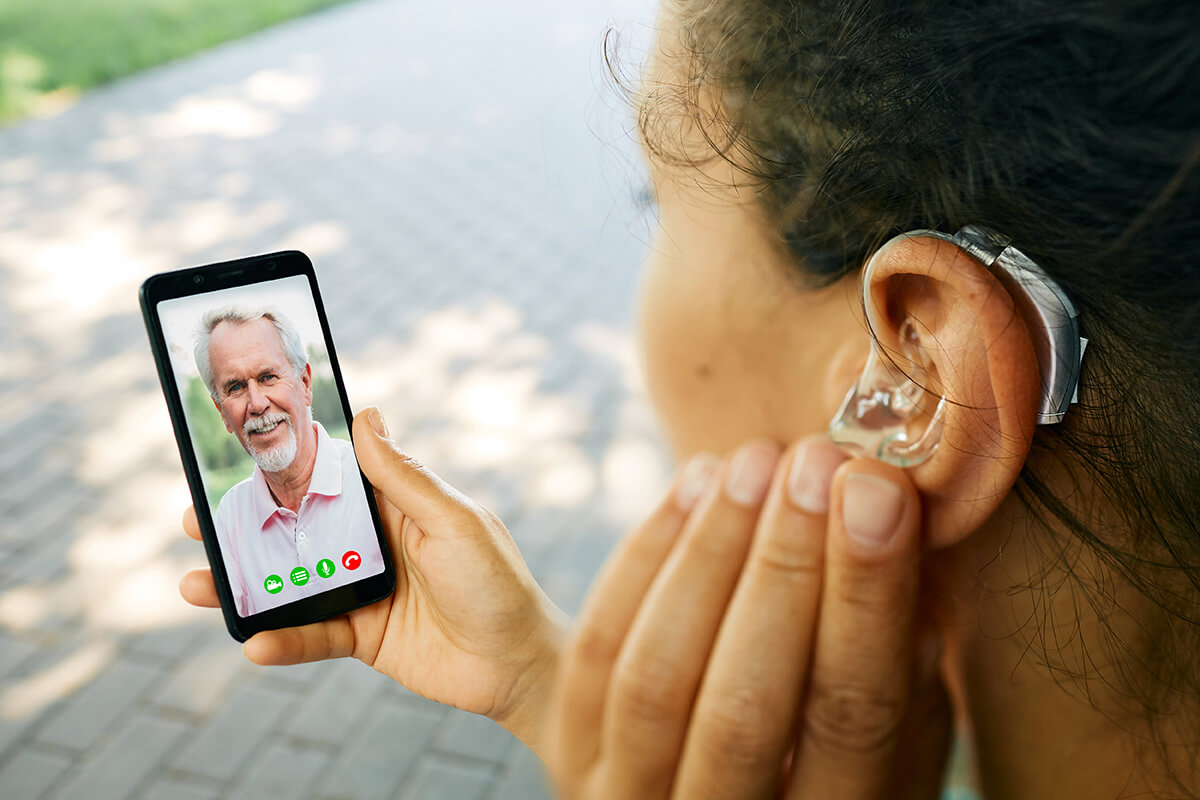 Remote Programming and Tele-Visits
More than ever we are invested in assisting you exactly where you are. With the assistance of smartphone apps and remote programming, we may be able to solve some of your hearing aid needs over the phone. Beginning with a conversation, we will diagnose the problem and adjust the settings on your hearing aids to improve your listening environment. Many of the latest aids are connected to smartphone apps that you can adjust yourself, and we will guide you in the process of making your own adjustments as your needs change with time.
Appointments are required for remote programming and televists. Please contact us to schedule an appointment.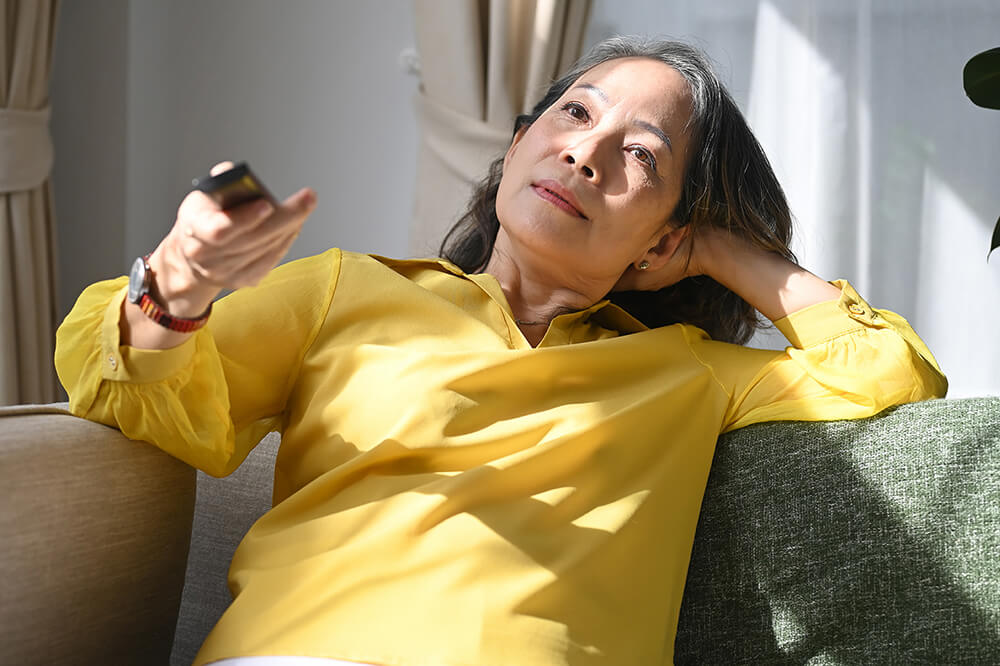 Assistive Listening Devices
Our staff is available to take your calls Monday through Friday from 8:00am – 5:00pm.
You are also welcome to drop in to set up an appointment during normal office hours. To schedule an initial appointment with one of our audiologists, you may give us a call directly at
(210) 696-4327 (HEAR)
. We look forward to hearing from you! "
Better HEARing for a better life.
"