Lance E. Jackson, M.D., F.A.C.S.
Otology/Neurotology—Adult & Pediatric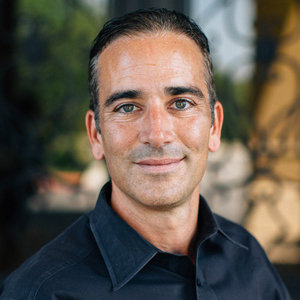 CURRICULUM VITAE
Dr. Jackson is board-certified in Otolaryngology—Head and Neck Surgery, and has a sub-specialty board certification in Neurotology. After growing up in San Antonio, Dr. Jackson attended the Massachusetts Institute of Technology (MIT) where he received a degree in electrical/bioelectrical engineering. While there, he performed extensive research in biomedical signal processing, modeling of bioelectric systems, and computer technology, which he applies to continued research in the field of Otology/Neurotology (the study and treatment of the ear and skull base).
Dr. Jackson was granted a full tuition scholarship to attend medical school at Washington University in St. Louis (a top ranked medical school). While there, he was elected to the Alpha Omega Alpha Medical Honor Society, an honor bestowed to those in the top of their medical school class. He completed his otolaryngology residency at Stanford University, where he and his family enjoyed experiencing the San Francisco Bay Area. He completed a postgraduate fellowship in Otology and Neurotology at the Ear Research Foundation in Florida.
After completing his fellowship and before moving to San Antonio, Dr. Jackson remained at the Ear Research Foundation as Director of Medical Education, enjoying the opportunity to teach physicians in training and perform research.
Dr. Jackson has published many medical journal articles, written text book chapters, and presented at many national meetings. He regularly teaches at an internationally advertised course for Otology/Neurotology in order to train other doctors in his specialty from around the world. His research awards include the John R. Smith Memorial Fund Award. He has published in the prestigious New England Journal of Medicine.
His research has culminated in the publication of a textbook entitled Minimally Invasive Otological Surgery, which he co-authored. Dr. Jackson has been referred by his peers as one of the top doctors in San Antonio on numerous occasions.
Distinctions include being included on lists that include Texas Super Doctors, Best Doctors, San Antonio's Top Doctors, and America's Top Doctors. In November 2010, the Journal of Laryngology and Otology published the article, "Noise Exposure in Convertible Automobiles," which Dr. Jackson wrote in conjunction with the St. Louis University School of Medicine and the University of Texas at San Antonio, and as a result he was interviewed and the conclusions were featured in Men's Health magazine. Dr. Jackson has also worked as an electrical engineer designing computer processors at Sun Microsystems and Texas Instruments, as a biomedical engineer heading projects in industry, and as a medical consultant for a start-up company. He continues to utilize his engineering background for application toward development of medical techniques and devices.He has coached all three of his children in soccer, enjoys fitness, and has run numerous half-marathons and marathons. He has completed medical missions with his family in Honduras to provide much-needed medical care and education.
Dr. Jackson focuses his practice in the field of Otology/Neurotology, which includes treatment of all aspects of the ear, including hearing loss, dizziness/balance disorders, and allergies. With the help of the EIT staff, the practice offers advanced testing techniques to evaluate ear/vestibular/balance disorders. Dr. Jackson performs both medical and surgical treatment for ear conditions for both children and adults. Surgeries performed including repair of tympanic membrane perforations, repair of ossicles (ear bones), stapedotomy, mastoidectomy (such as for cholesteatoma), resection of skull base tumors (such as acoustic neuromas), and placement of implantable devices for hearing (such as cochlear implants and bone anchored hearing aids).
Dr. Jackson has also been selected again to the Texas Super Doctors list for 2023, the result of an extremely rigorous nomination process conducted by the national research division of MSP Communications in Minneapolis, Minnesota.
Our staff is available to take your calls Monday through Friday from 8:00am – 5:00pm.
You are also welcome to drop in to set up an appointment during normal office hours. To schedule an initial appointment with one of our audiologists, you may give us a call directly at
(210) 696-4327 (HEAR)
. We look forward to hearing from you! "
Better HEARing for a better life.
"