Kimberly Hanebrink, MPAS, PA-C
Physician Assistant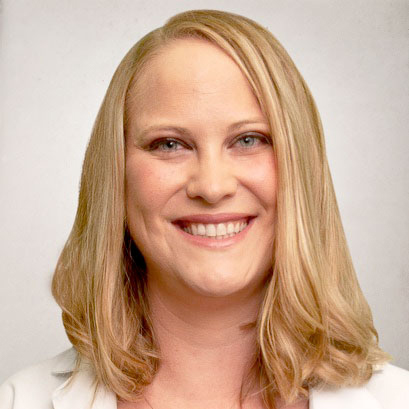 Board-certified Physician Assistant Kimberly Hanebrink has more than a decade of experience as a Physician Assistant. Most of her experience as a PA-C is in the areas of otolaryngology, neuroimmunology and thoracic/head and neck oncology.
Kimberly has a master's in physician assistant studies from the University of Texas Medical Branch. She also holds a BS in biomedical science from Texas A&M University. Most recently Kimberly served as a Physician Assistant at University of Texas Health Science Center San Antonio. In that role Kimberly evaluated new and established patients within the Neuroimmunology clinic in the Department of Neurology. She performed detailed histories and physical examinations, including comprehensive neurology examinations. She managed and interpreted lab studies and determined diagnosis and treatment plans, including prescription of medications and infusion therapy. Kimberly has also held past positions at Clear Lake Medical Center ENT and University of Texas MD Anderson Cancer Center.
Our staff is available to take your calls Monday through Friday from 8:00am – 5:00pm.
You are also welcome to drop in to set up an appointment during normal office hours. To schedule an initial appointment with one of our audiologists, you may give us a call directly at
(210) 696-4327 (HEAR)
. We look forward to hearing from you! "
Better HEARing for a better life.
"