Kendra Lomelli
Certified Hearing Aid Specialist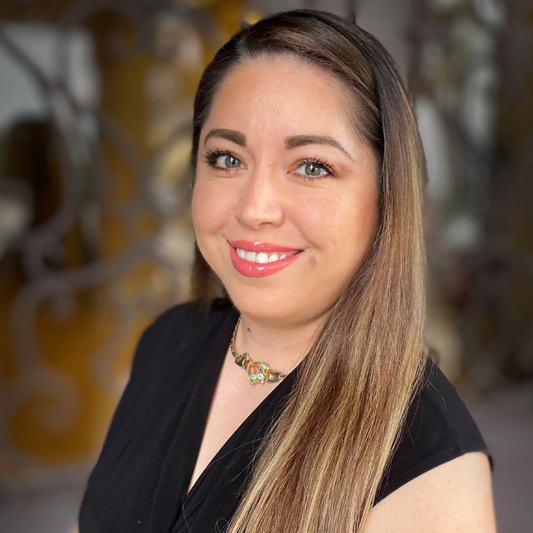 Born and raised in El Paso, Texas, Kendra moved to San Antonio in 2018 to work for HIT. She has held a License for Hearing Instrument Specialist from the State of Texas Department of Licensing and Regulation since 2005, and she is a tri-lingual specialist. Kendra is certified in ASL and Deaf Studies and speaks Spanish. She studied Graphic Designs and Animation in Tampa, Florida, and worked for Walt Disney World during that time. Kendra has worked in memory care with patients who had Alzheimer's, Dementia, and other brain disorders. As a hearing aid user since the age of 18, Kendra has a great understanding and empathy toward her hard-of-hearing patients, and their daily challenges with hearing conversations. She is an avid advocate for the Deaf and hard of hearing.
In her free time, Kendra enjoys spending time with her two sons, and going on road trips. An active and competitive ballroom dancer, she also enjoys playing golf, hiking, and caving when possible.
Our staff is available to take your calls Monday through Friday from 8:00am – 5:00pm.
You are also welcome to drop in to set up an appointment during normal office hours. To schedule an initial appointment with one of our audiologists, you may give us a call directly at
(210) 696-4327 (HEAR)
. We look forward to hearing from you! "
Better HEARing for a better life.
"